Hey there, my name is Alex and I am a Physio.  My partner, Francesca (also a Physio) and I came to NZ in October 2016 from the UK. The process to come to NZ took us approx. 6-8 months.
The easiest part of the process was settling into the area and finding people to socialise with.
The most challenging part of the process was the paperwork for registration!
My first impression of NZ was that it was much more laid back and relaxed than home - everyone is really friendly and helpful.
The best things about NZ so far are - better weather than at home, so many different places to explore within a short distance of each other, it's easy to make friends and find people to travel with, and getting paid fortnightly is great! What I miss the most is family and friends.
Getting registered and having jobs before coming over made the process so much quicker and meant that we didn't have to worry too much about money and the cost of getting set up with somewhere to live. Also allow at least a couple of weeks to get settled and see a bit of the place before starting work - getting a car early on made things a lot easier.
So far the move out here has definitely been worth it. It's been so easy to make friends and find new sports and things to do - people have been so welcoming and we've met lots of people just by looking online for what's on locally and just turning up! Accent were really helpful when we were in the UK and had lots of advice about all aspects of our trip - really helpful to keep us focused on deadlines and to push us to get our registration sorted ASAP!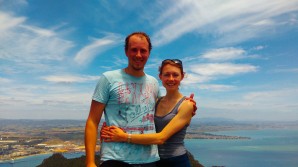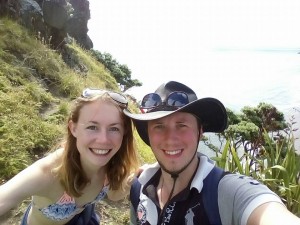 Questions about your new workplace:
Are there any major differences between your current role in NZ and your previous role in the UK?
The ACC paperwork can take a bit of getting used to initially with regards to accepting and lodging claims. Also the different types of contract clients means that the role can vary quite significantly from client to client however this is not necessarily a bad thing as it keeps the job interesting.
Are there any similarities that have helped you orientate/transition easily?
The job is very similar to the private sector back home - compared to the NHS there are more acute injuries and most clients have had accidents rather than degenerative conditions.
Is there anything specifically done differently in NZ that has interested you and the way you practice your profession?
Dependent upon the contract types some clients are seen out in the community in gyms which gives lots of scope for variety and exercise progression which is fun and opens more possibilities with treatment - this is also more convenient for clients sometimes.