My name is Andrew and I am an Operating Department Practitioner from Tottenham, North London. I arrived in NZ in June 2019 where I began work as an Anaesthetic technician in Auckland, New Zealand.
This move has been ongoing since 2015. We were tired of the struggles of London life and it just became too expensive and not feasible to own a home or build a good life. We considered moving outside of London but would not have improved our relationship or working lives. So we looked further afield and considered a few options ie. Dubai, Abu Dhabi, Australia. But we decided NZ would be the most fiable option that matches our lifestyle and future goals. We came over for a holiday in February 2018 and travelled the North Island. We came to see for ourselves if NZ was as advertised and rumoured to be. We spent the time having a look and feel where we'd like to settle and find a home.
We finally managed the move in 2019 and it has not failed to be the reality we had dreamt of as a family. Finding a job was the easiest part; ACCENT helped with employment and advised on how to take things forward in terms of finding migration agents to complete the necessary paperwork – which was quite tedious and requires patience and time!
The hardest part was saying goodbye to family and then the first few months settling in which were quite stressful with finding a house, car and getting established. We broke up our trip with a 5 day layover in Thailand to make it easier on our two small children, but on arrival in NZ we found out our Airbnb host cancelled our first nights stay for personal reasons. We were devastated so I cancelled the whole booking and started over. Lucky for us we arrived early afternoon so we had time to search for suitable accommodation. We arranged this on the road whilst picking-up a rental and navigating toward the city - all on mobile data. We had initially booked a 2 week stay, with a view of finding a rental property within this time but we were not able to find suitable accommodation, so managed to extended it for another week as our host had no bookings the following week. Eventually we settled for a house 30mins drive from the CBD. Thankfully I've settled into work really easily  and things are now very promising. The area we live in is amazing compared to where we were staying in the UK. For the rent that we pay here (compared to what we'd pay in UK) we seriosly feel fortunate to have nice walks, a park, nature reserve, amenties so close such as shops and a leisure centre, is an absolute dream. Although we live 30mins out from the CBD, the family can still walk to the supermarket or the town for a shop.
Work life balance is definitely the main noticable difference compared to the U.K. A typical work day would start at 7.30 and finish at 16.00. I'm usually busy throughout the day but this is not consistent everyday. There are opportunities for breakfast and relief for lunch if need be and I'm never constantly rushed off my feet for 8hrs. The time communiting to/from work is also far better. Off-peak drive to work will take 30 mins and peak times 60-70mins. This means less time travelling and more time at home.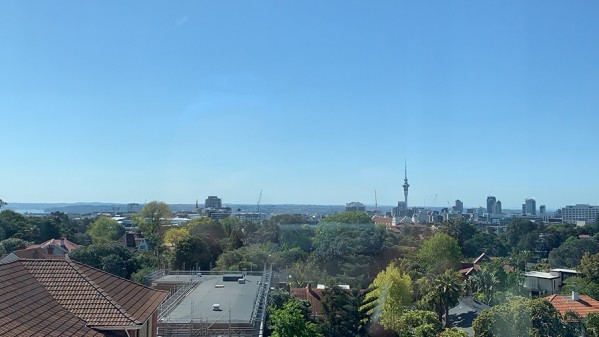 You can't escape the working hours either here or in the UK; in fact I am contracted to work more hours here, but because the stress levels are lower, the overall mood at work and home is better. I find that I spend more time thinking about what to actually do with my spare time, rather than thinking what time is it or how long it'll take to get home and whether I'll have enough to do x,y,z before bed. This means I spend less time thinking and more time enjoying quality time with my family.
One thing I miss about the UK is the convenience of choice of where to eat, drink, shop, and clothing and food. Although there are some U.K. brands here in NZ, they are considerably more expensive compared to NZ produce. However his doesn't reflect my overall mood and positive outlook on NZ as being here has brought a noticeable improvement to my frame of mind that far outweighs what I miss about the U.K.
If you are considering coming to NZ, look into work opportunities and whether the move benefits you in terms of a better salary. I don't believe it's worth making a move if you will receive similar or worse pay, as everything is pretty much more expensive here. Research your requirement and type of visa you will be eligible to apply for, as not all professions are recognised as skilled jobs and you may be disappointed that you cannot just apply to work. The application is long and a lot of information is required especially if you're moving with family. Do not arrive to NZ without savings because there are guranteed to be unexpected expenses that will set you back and may even send you home.
I would also urge you to visit first and get a feel for different towns/cities and cultural differences. It can be pleasantly quiet but at the same time isolating if you arrive alone and know no one here currently. We moved to Auckland because we need people around us and don't want to be 'isolated', which we would be if we were to move further out or to a quiet town. Auckland also has better job opportunities and cultural diversity which helps integrating an easier transition.
Overall, I think we've integrated well into our environment both at work and community. Although we haven't quite put ourselves out there socially, we are quite enjoying alone time and settling in by getting around often and exploring the local area. We plan to settle in NZ permanently. We will be entitled to apply for residency in 2 years after which we will be eligible to buy property. We also plan to grow our family at some point so will consider this in the near future.
The U.K. is a great place to build a career, party and enjoy life from 18-25, but not to raise kids compared to what NZ has to offer. We have more quality time together as a family without having to make the extra effort for it and can plan to do things even after work. Since the everyday stress of running around trying to find time to do quality things together is gone, our overall mood is better and we can properly enjoy our downtime.