My name is Courtney. I'm an ICU RN. I came to New Zealand in March 2022 from the United States.

Once I started the process to move to New Zealand it took me about 12 months to complete. The most difficult part was waiting for each step to get approved by the CGFNS. The easiest part was applying for jobs with the help of ACCENT. My recruiter was Kristin. She helped to submit applications, prepare for interviews, and communication with the hospitals. Kristin was also available to answer any questions I had about the application process for my nursing license and work visa.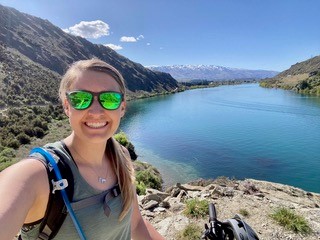 I noticed the vast greenery and the clean appearance of New Zealand when I first arrived here. The people were also very friendly and helpful as I was sorting out paperwork and everything to start a life in a new country.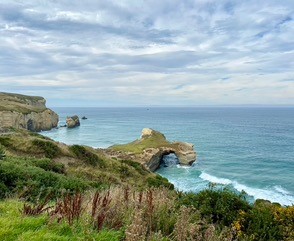 I'm living and working in Dunedin. Dunedin has beautiful scenery and friendly people. My favorite part is being close to the beach and a short drive to multiple areas with great hiking. Te Anau, Queenstown, and Mt. Cook are very easy to drive to for a short weekend. I plan to visit Milford Sound to hike the Milford track and go scuba diving in the Milford Sound.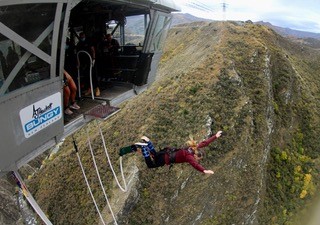 There have been many ups and downs throughout the process. The best advice I got from others was to be patient with myself and it's normal to have rough days as your adjusting to this new life. The hardest parts have been missing friends and family, adjusting to new routines, and learning the nursing processes here.

I'm excited to continue exploring New Zealand and jumping into a new role at work as a retrieval nurse.

Courtney