My name is Elisha. I am a Registered Nurse in Aged Residential Care in Palmerston North. I came to NZ on Christmas Day 2022 from South Africa (best Christmas gift ever). The process to come to NZ took me 15 months. Starting with the English Language Test on 11 September 2021 to setting foot in Palmerston North on 25 December 2022. The easiest part of the process was probably finding work with the help of Accent Health Recruitment. The most challenging part of the process was the waiting. Every part of the process involved periods of waiting. Waiting for a case manager to be assigned, waiting for documentation, waiting for registration, waiting for visas, waiting for results of applications. So much of the process lay in the hands of other people.

My recruiter was Kristin McNaughton. I was referred to her. She helped me to find work by organizing interviews in the locations that we wanted to live in. I only needed two interviews. But she didn't only organize interviews: She helped me to prepare for the interviews before the time. She called me before the interviews. She followed up afterwards. She helped to negotiate an appropriate starting date for me. And then she frequently contacted me, even after we arrived in New Zealand, to ensure that we were okay. She helped me to find a job, but also offered invaluable moral support throughout the process.

I had to start work within 10 days. During this time, I had to sort out the practical items e.g. tax number, car license, bank account, a vehicle, etc. I found that the people I dealt with were very friendly and exceedingly helpful. Everything was sorted out very quickly and very efficiently.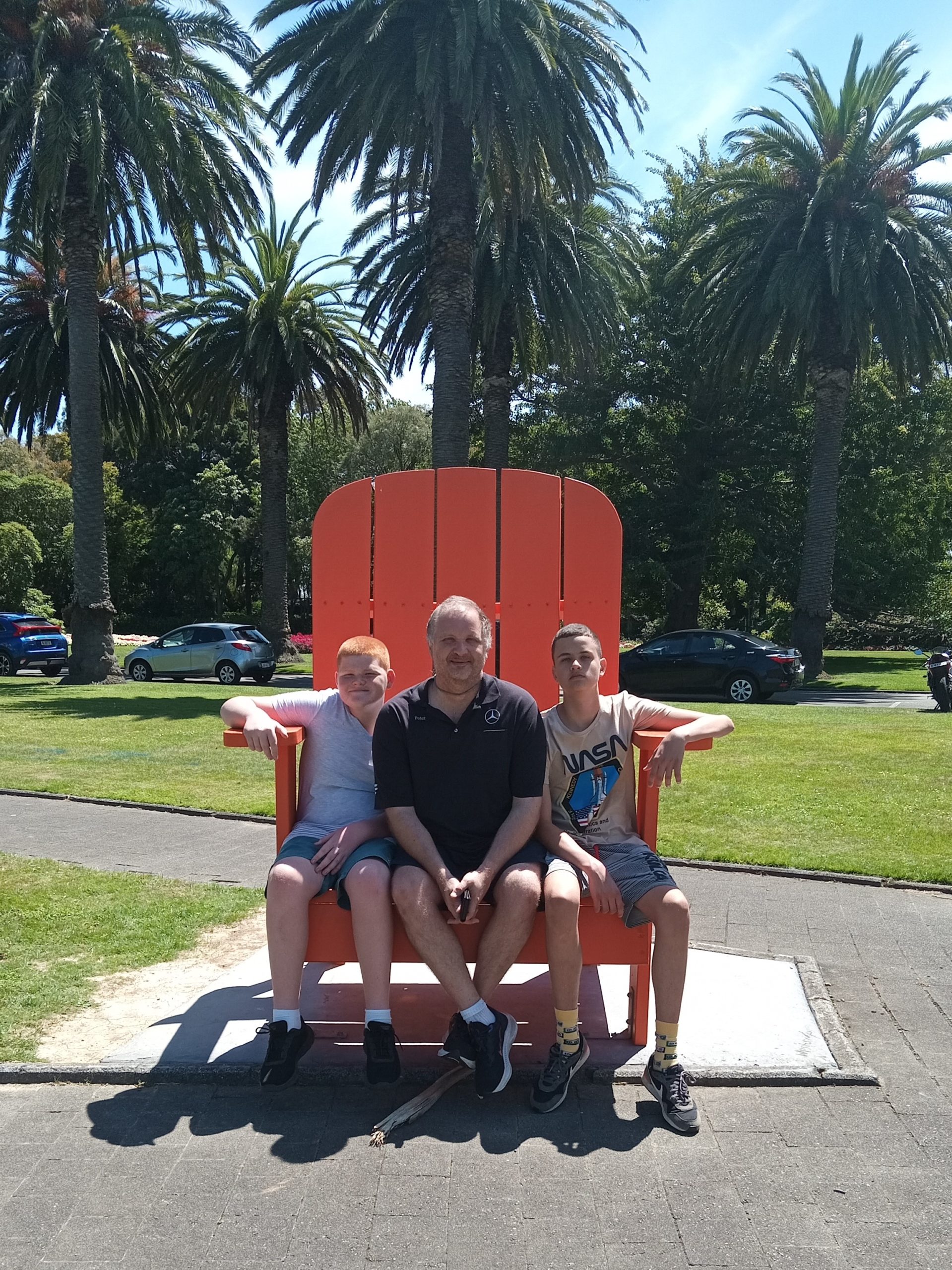 Our first impressions were that it is a beautiful country in terms of nature and cleanliness. NZ has lived up to these first impressions. I specifically like that the people are friendly and helpful. It is a beautiful country, with many public parks and rivers and nature walks to enjoy. The areas we live and work in (Feilding and Palmerston North) are very clean – even the city centres! The roads are in good condition, and we feel very safe. We enjoy identifying birds that we have never seen before and the occasional hedgehog in our garden. We also have a constant supply of electricity.

We live in Feilding and work in Palmerston North. The schools in Feilding have a good reputation and our children appear to have settled in well. We like that we have a bit of both worlds (Palmerston North is a small city -8 th biggest in NZ): city life and slightly quieter life in Feilding. In Feilding everything is quick to get to. And even though I drive about 20km to work, there is not a single traffic light between our home and work!

So far we have travelled as far as Matamata and to the Waitamo Caves. We were surprized by the Desert Road and blown away by Lake Taupo. We have not been to any big cities, so we cannot comment on what the cities are like – all we have seen is the incredible nature and immense farmlands. Oh, and the ice cream in New Zealand and Whittaker's chocolate is delicious! NZ still has corner shops (called 'dairies' in NZ) and bakeries and farmer's markets. Fantastic!

We have already been to Hobbiton (which has always been on my bucket list) and we went to see the glow-worms at Waitomo Caves. I definitely want to see Milford Sound and see a live kiwi bird. My husband would like to do white water rafting and go to the military museum. We would also like to visit friends who have immigrated to New Zealand, in New Plymouth and Auckland.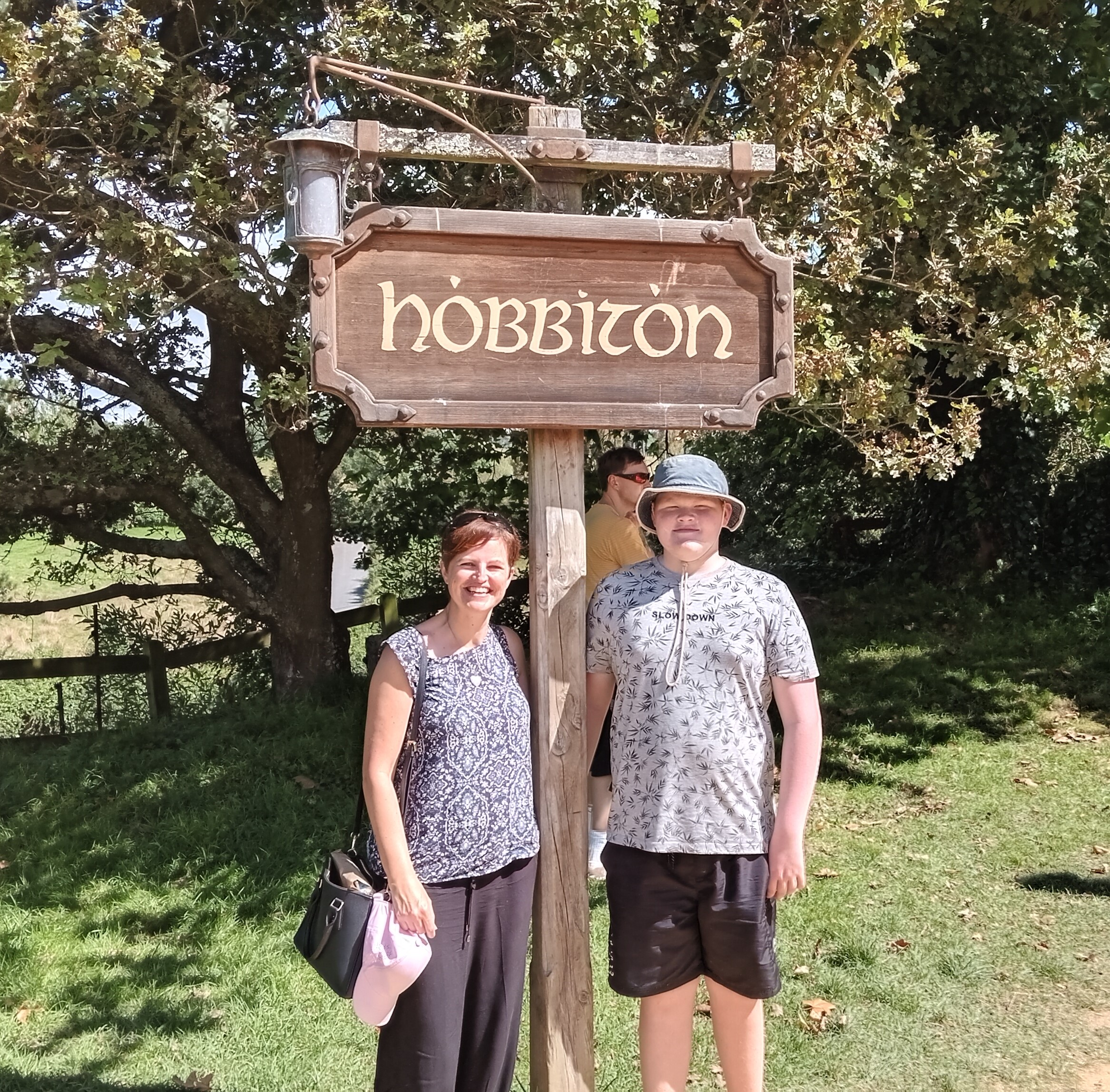 How has the work/life balance made a difference to my life? I have come from a situation In South Africa where I was working 7-1, Monday to Friday however in my role here I am now in a fulltime position working rostered shifts which is an adjustment for me however I knew that this would be the situation coming to New Zealand and starting out. Fortunately, nurses work 8-hour shifts in NZ (as opposed to the normal 12-hour shifts in SA). 8-hour shifts are far better, because at least I am able to see my children and spend time with them either way. Also, I did not come to NZ to better my life. I came to NZ to provide my children with better opportunities, and I was willing to sacrifice a lot to give that to them. The bright side is that my current working situation has also forced them to become ever-so-slightly more independent e.g., now they walk to school and back, as needed.

We have only been here for four months, so one could argue that I am still in the honeymoon phase. But this has truly been the best decision of our lives and my only regret is that we did not do it sooner. We could not have done it without all the role players who stood alongside us in this journey e.g. Accent Health Recruitment. I am extremely grateful to Kristin for the help that she provided. And I am not ignorant of the fact that she also helped me to find a job in an amazing workplace with fantastic colleagues. It could have been worse. It has turned out amazingly well.

I was advised by Kristin to look for a similar nursing role in NZ, as everything else would be new and different. It would help make the process easier. Such good advice! My role is very similar! From my role as registered nurse, to the work that I have to do (administer medication, wound care, etc) to the names of the medications that I administer. The biggest differences are that I now work for a large company, I work in a bigger facility, and I carry more responsibility.

My first day at work was overwhelming, as any first day in any new job could be. But the process was definitely made easier by the fact that not everything was foreign to me. There are three major differences: Firstly, competencies that need to be revised annually. Secondly, in SA I was able to administer Warfarin and Insulin without a second person needed to double-check. Here in New Zealand Warfarin and Insulin are basically treated like control drugs. The entire working environment is much more controlled and there is a lot more paperwork. Thirdly, in order to keep registration, nurses have to do a certain number of hours of training. Fortunately, I enjoy learning and have appreciated the hours of learning already provided to me.

My advice if you are planning to come to NZ is to be prepared for the high cost of fresh produce and rent. Ignore the nonsense on social media about the fact that shops don't have variety and that you have to pack your own stuff – this is not true. Many of us are immigrating later in life and have to start from nothing again. Be prepared for this. And, if you are used to having a domestic worker in South Africa, say hello to cleaning your own home and doing your own ironing. We have been told that all you need to survive winter is a good pair (or two) of woollen socks, gumboots, and a down jacket (well, on the North Island at least). Always keep in the forefront of your mind the reason that you immigrated.

Elisha