Hi! My name is Harry, I am a Physiotherapist and arrived into Christchurch on June the 13th 2017 from Norwich, United Kingdom. The process to come to NZ took me 15 months.
The easiest part of the process was getting in contact with employers in NZ and communicating with them - all thanks to Accent Health Recruitment.  The most challenging part of the process was completing my registration with the Physiotherapy Board of New Zealand. The process was hard work and took approximately 5 months of consistent work to put the documentation together.
It was interesting that even though NZ is on the other side of the world to the UK, there are still many similarities. This has helped to make the transition much easier. The best part of NZ is that the people are extremely friendly. I have ended up meeting people and talking to them in situations where I wouldn't normally back in the UK. Also, you are never far away from stunning scenery or adventure. On a day off, you are always able to go and discover something new and exciting.
What I miss the most is my family and friends back home.
My advice if you are planning to come to NZ is:
- Before departing; have a plan of the important things that you want to get done in the first 1-2 weeks. For me this was banking, sorting a NZ phone, and getting a car. (ACCENT can send you a list to tick off and can provide you essential info around this). I would also suggest giving yourself time to settle in before starting work. I gave myself 6 days before starting work. This was about right, however it would have been nice to have a few more days off to explore!
- If coming out on your own, I would definitely recommend using Airbnb or moving into a house share. Through Airbnb I have met people who I now regularly socialise with.
- If you have hobbies or activities that you would normally do, research the sport/activity in your area in NZ and just go and speak to someone about it. I have met a number of people who I am playing tennis with in Christchurch and they have been extremely welcoming and friendly.
The transition was made as easy as possible thanks to Accent Health Recruitment. I was picked up from the airport and given transportation to meet my employer, a banking appointment and appointment to look at a car. I felt like I was able to get in touch with my recruiter at any time, both before coming to NZ and in my first couple of weeks here. This made me feel at ease with what is such a big journey for me! Thanks!
Questions about your new workplace:
Are there any major differences between your current role in NZ and your previous role in the UK:
I have come from working as a Musculoskeletal Physiotherapist in the National Health Service in the UK. I am now working as a Musculoskeletal Physiotherapist in a clinic environment; working alongside three other Physiotherapists and a sports massage therapist. The Health Care system in NZ is very different to the UK, with patients having to pay for their care. Any accident that results in an injury is partially covered by ACC which subsidies the treatment. I would recommend doing some basic reading on ACC and the NZ health care system before starting work.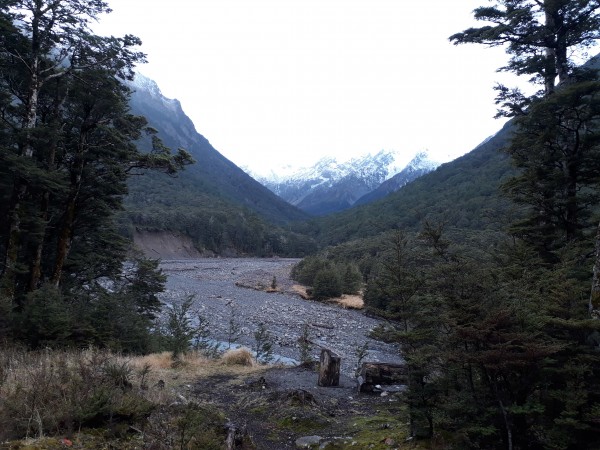 Are there any similarities that have helped you orientate/transition easily?
The computer system used for writing notes is relatively similar to that in the UK. It has been quite straight forward to transfer over to the new system.