Ian - Surgeon - Christchurch
One of the main reasons I wanted to move was for a better lifestyle: the old expression of "live to work or work to live" very much applies to our situation.I'm Ian Bradford, I am a surgeon working in Christchurch, and at the beginning of this year, I moved from York, England.
In the UK, We found that the work circumstances had become so onerous that there was little time left to spend with each other and for me to spend with my teenage children (a typical work day at the NHS was typically 8am to 7pm, and private work required a substantial chunk of evenings or weekends).
We had always known New Zealand to be a spectacularly beautiful country, with comments made by travellers such as "All the most beautiful places on earth rolled into one", or "It's like Scotland or Canada, but on steroids", or "It's unspoilt and pristine" or "It's the greatest outdoor playground on earth".
The isolation of NZ was actually an attraction to us – we found UK party politics, Europolitics and global politics had a really negative effect on us.
In NZ the the best private schools attract fees approximately ⅓ that of the average private UK school. In the public/state sector the schools are generally outstanding with an excellent academic, sport and cultural curriculum.
We have always been very keen on our sport, both playing and watching it. My wife and I have between us participated in competitive rugby, tennis, squash, cricket and swimming, but also enjoyed sailing, diving, cycling, golf and attending the gym.
For us the multiplicity of sport and recreational opportunities, together with the more temperate climate, have been a huge draw. Our choice of destination, Christchurch, provides us with ski slopes within 2 hours and beaches within 20 minutes! Yet it is not just about opportunities for being active. We have witnessed a prevailing culture of people really "getting out there": cyclists, walkers, sailors, kayakers, fishermen, boaters, hunters.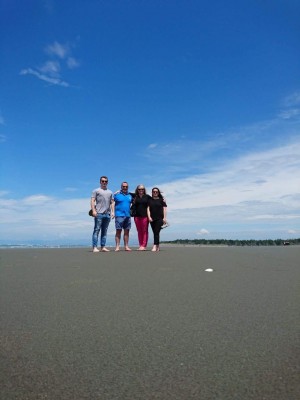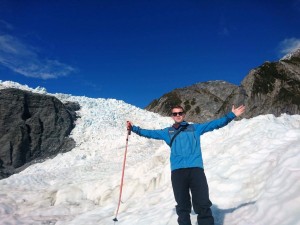 In contradistinction from the UK, there seems to be a much healthier attitude towards work – most businesses close at 5pm and virtually all employees seem to disperse to home (or to an activity) the moment the clock strikes 5pm. For someone hospital-based, in the medical profession and turning 50, this was a Godsend and unimaginable in the UK.
We arrived in mid-January 2018. After 2 weeks of orientating ourselves and getting grounded (buying a car, finding a home, buying school uniforms, getting mobile phones etc.) I commenced work and the "routine" of daily life set in. There was an exasperation at the enormity of the list of practical things that have to be done (nothing can properly prepare you for this no matter how much research you do or preparation you make for it), but the fantastic thing that we experienced was the willingness of people to facilitate things for you. It was such a pleasure to have a "yes, can do" person on the end of a line, rather than the "sorry, you have to..." persons we usually encountered in the UK. And they'd get it done quickly, effortlessly, without red tape and usually at a fraction of the cost for the equivalent service in the UK.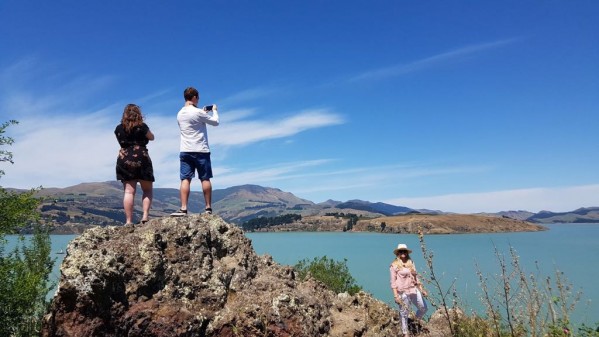 The Visa application took approximately 4 weeks for the INZ work visa, and then a further 3 weeks for the family members' visas to come through on the back of my work visa. Because of my profession, I needed to have professional registrations in NZ and this took a total of 6 months to complete. My niche area of medicine means that there are few areas in New Zealand in which I could work – it had to be a large city by necessity. So work was the factor that decided where we lived. We live in a 5 bedroomed home high on the slopes overlooking our city, with views to the East of the beach, views of rolling plains to the North, and views of snow-capped mountain ranges to the West. I have been rejuvenated, as has my wife. We are eating better, sleeping better and exercising more than we have done in 15 years. We now live in a positive frame of mind and we look positively at everything around us.If you are moving from the southern counties or from London, you can buy a palace for the price of a small flat! We have the energy to do things that we never had before. Evenings are spent going outdoors for walks up the hills or on the beach, and in the 5 months that we have been here we have still not connected up the television. Back in the UK I used to get home at 7-8pm and crash onto the sofa with my dinner (where I usually fell asleep within the hour). This change has manifested itself in far healthier attitudes towards one another and created a united sense of purpose in making a great future for ourselves. We don't feel like outsiders at all and we have been warmly and genuinely received by all. But you have to be open minded, and accommodating, and tolerant and willing to think or behave differently if you have not been required to do these things before e.g. if you haven't lived outside the UK.