Both Jenny and Tim immigrated in from the UK and are working as Anesthetic Technicians in the Bay of Plenty area. With Jenny never visiting NZ, Tim had been numerous times and found a real affinity with the country and it's people.
Soon after arriving in New Zealand on our 2 year working visas we knew that we wanted to gain residency. We got residency within a year of arriving and became official Kiwis within 6 years.
Tim: Prior to moving to NZ, I had been been 3 times in one year and spent a chunk of time in both Australia and NZ.  I enjoyed my time in Oz but found a real affinity with NZ and the Kiwi people. NZ is a very special country.
Jenny: I initially wanted to visit NZ as I'd always liked the clean, green, action packed reputation the country has. The people are so relaxed and friendly over here too.
Prudence at Accent Healthcare helped a lot with our immigration process and did the rest of the relocation steps ourselves. At the time of applying for residency, it seemed like there was a lot of paperwork and things to arrange, look up and pay for. You're allocated a case worker so the process is made easier by dealing with the one person who is familiar with all your details.
The hardest part is being apart from family. I know people often say "you're only 24 hours away" but it's a big expense. That said, it will be easier for our kids as they will have us here and their siblings and friends.
We chose Bay of Plenty because we really like the location on the map. It's on the North Island so a bit warmer, it's right on the coast, close enough to other interesting places for day trips, great beaches, and at least 3 excellent pie shops near by. Our neighborhood is friendly and a nice environment for the kids to grow up in.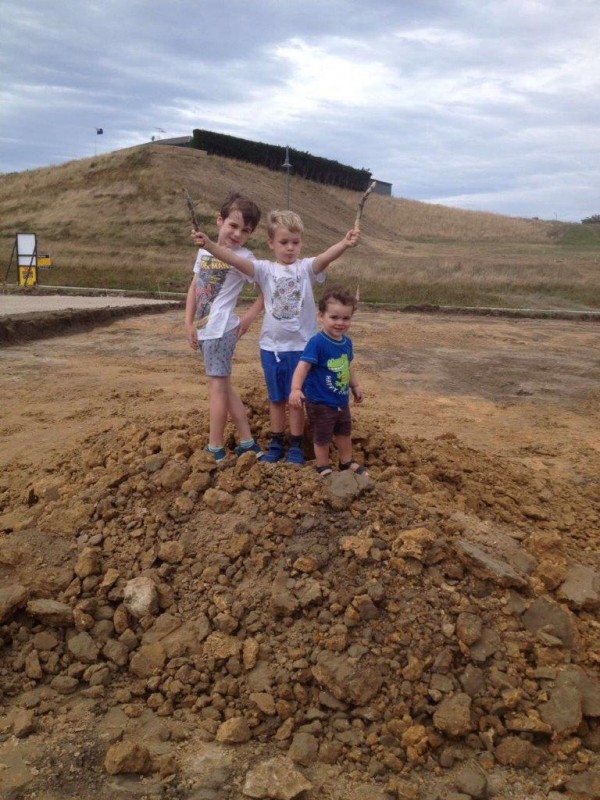 We genuinely feel privileged to live in NZ. We love the long summers, the balmy evenings and the can do attitude. Some difference from the UK is that it's less of a rat race. Having worked in the healthcare system back in the UK and over here there is definitely less of a hierarchy/class system with consultant doctors and the rest of us. We tend to spend much more of our leisure time outdoors than we ever did in the UK.
We wouldn't do anything different and we found the immigration process pretty straightforward. If we could give any advice with people wanting to move to NZ, go for it!! It's a wonderful lifestyle. Embrace the culture rather than highlighting the differences.