My Name is Jon and I am a physiotherapist from the UK.
I came to NZ in September 2018 and the process from starting my registration paperwork to arriving in the country took 9 months. I worked on my application fairly regularly but if you persevere then it could be done quicker!  The easiest part of the process was getting a job through Accent. The team job searched and applied upon my behalf, and provided interview prep. They also helped sort out a bank account ready for my arrival into the country. Thanks Prudence!
The most challenging part of the process was the registration paperwork! It wasn't particularly difficult, just extremely time consuming. Make sure you stick at it... it's definitely worth all the evenings and weekends! I saved a picture of Mount Cook as my phone screensaver so every time I picked it up I was reminded of the end goal!
My first impressions of NZ were just how spacious and uncrowded it is. I have been lucky enough to watch the sunset at the beach with 3 work friends and not another person in sight. I've also walked through native forest to a waterfall only to find I'm the only person there. That would never happen in the UK!
The best parts of NZ are how friendly and welcoming the people are and how much there is to do each weekend, regardless of what types of activities interest you. The country is a real melting pot of nationalities and I walked in to work on my first day to a selection of typical NZ treats and a welcome sign on my desk. From skiing, snowboarding and trekking in the mountains to exploring expansive beaches, wine tasting at amazing vineyards and learning about Maori culture, there is so much to do here.
What I miss the most is definitely friends at family. FaceTime, email and text does make staying in touch easy, and it means I still get to see all of my favourite people! The hardest part is actually getting on the plane.
My advice if you are planning to come to NZ is really research what kind of life you want to live here. I chose Palmerston North because of its location.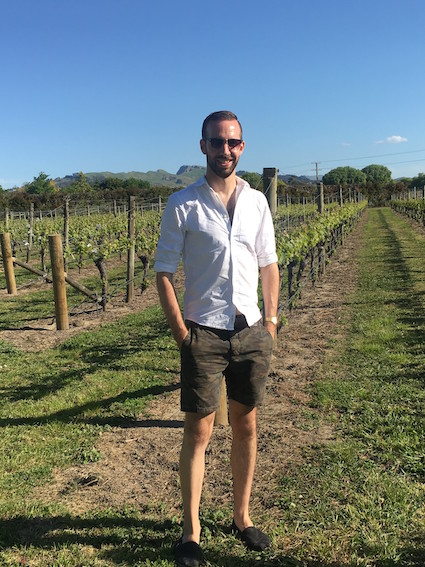 It's virtually 2-3 hours to most of the bigger and, dare I say it, tourist sites like Wellington, New Plymouth, Napier and Taupo. Plus it isn't quite as commercial. I'm a 30-60 minute drive to both the beach and mountain ranges.
Currently there are no real differences between my current role in NZ and my previous position in the UK, and I like that. I chose a hospital setting for this very reason as I didn't want my new job to be something that I had to really get to grips with and fathom out alongside a new currency, Kiwi slang and unfamiliar sights! This really helped make the transition from one country to another easier.
There is a big emphasis on work-life balance here and I'd say that's a good enough reason to try things out down under!