My Name is Karen, I am a Registered Nurse. I came to NZ in July from South Africa. The process to come to NZ took me in total 3 years from the first contact I made with an immigration lawyer until the day I stepped on the plane. I can honestly say that the easiest part of the process was securing a job. The help that Kristin from ACCENT Health Recruitment gave me was priceless.

Professionally the most challenging part was waiting out the time that the council registration took. Personally, the most challenging part was saying goodbye to my husband and daughter whom I left behind to get to New Zealand to apply for our one-off residency visa.

My recruiter was Kristin. She was absolutely amazing. She was with me every single step of the way. She secured me an interview at the exact hospital and town that I hoped to go to. She helped me prepare for the interview, by sending me most frequently asked questions to prepare, she contacted me via Skype to have a preparation interview with me and hour before my proper interview, followed up with me afterwards to find out how it went, followed up with the unit manager a few days later. After receiving my job offer and contract, she kept on following up with me as I waited for my critical purpose visitor visa, she kept track of my dates when I was flying out and I received multiple emails from her reminding me about things I might've forgotten or didn't even know. She sent me exact instructions on how to get my driver's license converted, my IRD number etc. In other words, she left no stone unturned, making sure that I was all right, even enquired about my accommodation and transport. After I started work here, I still received mails from her to ensure that I didn't need anything and that things were going fine. She was like my Guardian Angel!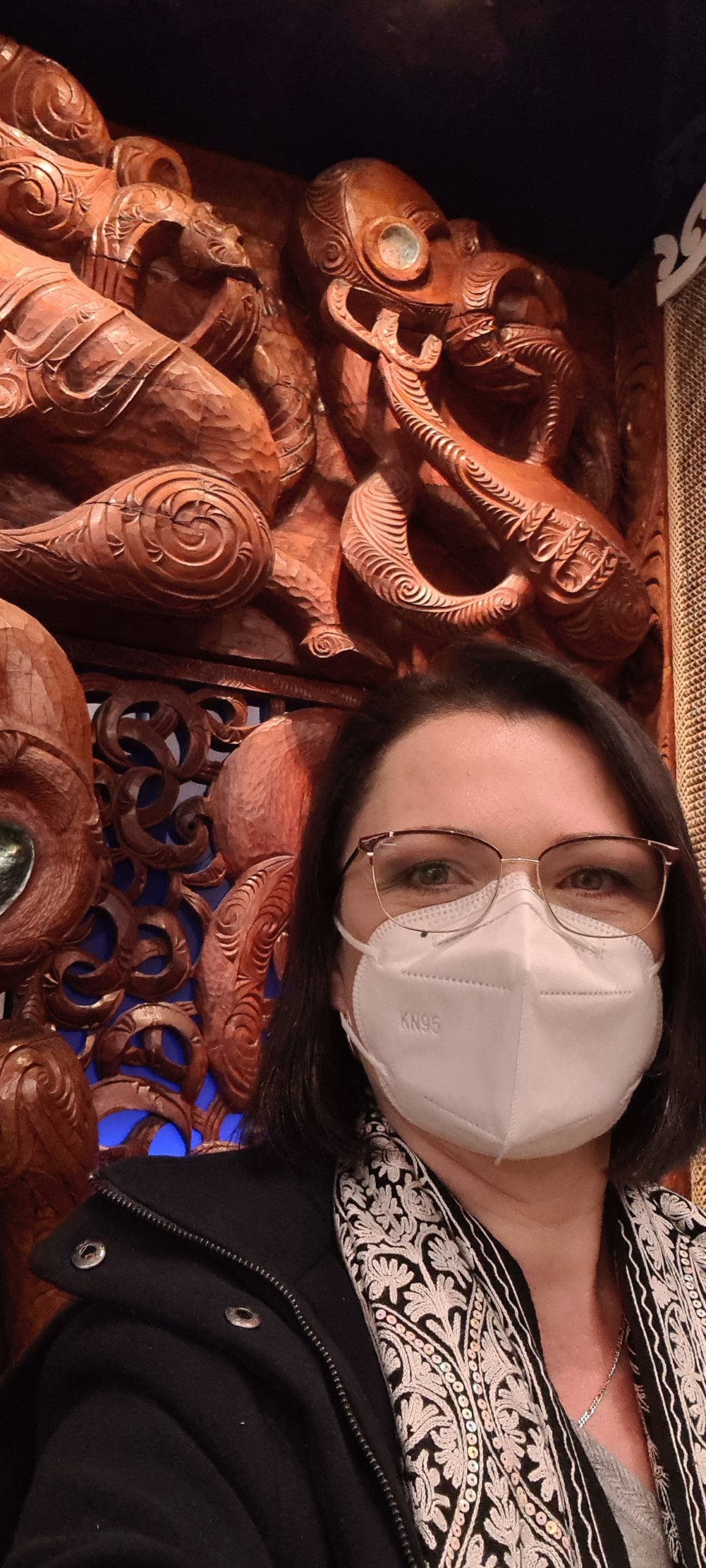 My first impressions of New Zealand? I was in total awe of the beauty of the country and region that I get to call home now. The kindness and generosity of the people also took my breath away.

I am calling New Plymouth my home now and what I love best of Taranaki is the absolute breath-taking nature, the kindness of the people and the fact that it is off the beaten track. Here you get the feeling that people still care about each other, and it is big enough to have most things one might need, but small enough to have time for each other.

I still miss my husband and daughter a lot. Fortunately, our residency visas have been approved and they should join me by the end of February, then we can really start our new life here.

There aren't huge differences between my current role here compared to my role in South Africa, apart from the fact that there I was working as a midwife as well, where here that training is not recognised. One thing I had to get accustomed to in my specific role here in New Zealand, was the fact that not all the nurses are certified to do e.g. intravenous cannulation, venesection and male catheterization where those skills were incorporated in our initial training in South Africa and part of all registered nurses' daily job.

I suppose bedside nursing stays the same everywhere one goes, apart from differences in documentation, equipment used and the overall health system. But for those I had amazing support from my colleagues and manager. The four weeks orientation time I had, working alongside a buddy meant the world to learn all the differences and give me the necessary confidence to hit the floor running at the end of the orientation period.

Real time electronic documentation makes life real easy here in New Zealand!!

Don't look back. Embrace the opportunity you get to come here and be happy. All immigrants know how it feels to leave your country of birth, and I think most of us will say that it is one of the most difficult things one will ever have to do, and therefore you owe it to yourself to wake up happy every morning and seize the day!!

Karen