Hi, my name is Kelly and I am an Emergency Department Nurse. I came to New Zealand  from the UK in February 2017 with my husband Kevin. The process of us getting to New Zealand took a few years and was not straightforward due to a few different issues but well worth it in the end. It took 11 months to register with the NZNC and only 10 days for my skilled migrant work visa to come through.
The easiest part was finding a job. I was put in touch with Accent Health Recruitment while visiting a local emigration expo. My contact was Merryl and I found her to be so helpful every step of the way. Merryl was always at the end of an email if I had any questions, she helped me with CV structure and interview techniques. There was also lots of help with other practical things in preparation for arrival in New Zealand. Within about 6 weeks, I had a job offer and was really pleased that I had a job to come over to.
The hardest part of the process was making the decision to go to New Zealand and then actually doing it! Life is complicated and it can feel like it is never the "right time" to emigrate to the other side of the world. I don't think there is a '"right time"' but if it is what you want, you just have to go with it and make it happen. Otherwise you might miss a fantastic opportunity.
The most challenging part of the process was organizing everything in the UK ready to go. We sold our house, cancelled all of our bills, organised all our paperwork, had to sort through a lifetime of belongings and find time to say all of our good byes.
Our first impression of New Zealand was how beautiful it was. We now live in Auckland and the scenery is stunning. We had hoped to spend some time travelling the North & South Island before we settled for work but we couldn't so now we try to get away and visit different places during our time off. We are looking forward to our first trip to the South Island next month.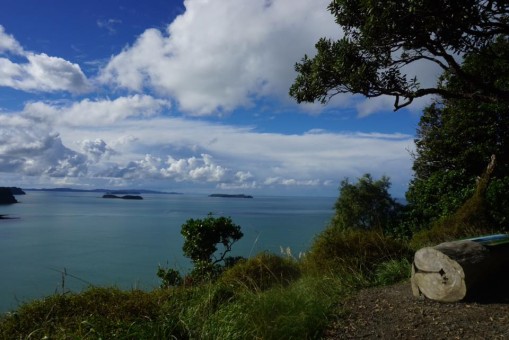 The thing we miss the most would have to be friends and family. Video call is so easy these days that we can catch up with them often and its always nice to send or receive a letter through the mail. As for food and drinks, you can get most things in New Zealand or great alternatives!
My advice for anyone coming to NZ would be to be very organised! Sometimes there is nothing you can do as your waiting on other people to do something, however the best thing to do is to get your applications in early and make sure there is plenty of time as there will undoubtedly be hold ups. The process of emigrating can be extremely frustrating and there is no point in getting upset about it. Just keep on working towards your end goal and it will happen.
We don't know if this move will be permanent or temporary but we are so pleased that we persevered with it and got to New Zealand. It's a great place to be and we love exploring this amazing country.
Accent were really supportive throughout the process and I still keep in touch with them now. They even put me in touch with other people that had emigrated to New Zealand and I have made some fantastic friend here, which is also a great help when moving somewhere new.
Work
I had been an ED nurse in the UK for over 3 years and have continued this job role in New Zealand. The best way I can describe it is that everything is the same but everything is different. I have had an extensive orientation to the new department. Staff  have been friendly and understanding of my transition and of course some of them have been through the experience themselves.
Many things are done differently in New Zealand and it is interesting learning the rationale behind the policy or procedure. When you have been practicing for 7 years it can be strange having to relearn how to do something differently. Sometimes the New Zealand way is a better way to practice and the team are always open to hearing other ways of doing things.