Hi, my name is Lizzy and I am a Therapy Radiographer.  I come from Leeds, West Yorkshire in the UK and I now live in Palmerston North, in the North Island of NZ – I moved here in Sept 2017.
I hope to experience a different (hopefully more laid back!) way of life and to get the opportunity to meet real Kiwis and experience the culture properly, rather than as a tourist.
I'm very "fresh off the boat" as the locals call it – I've been here 10 weeks so far. I flew from Manchester to Auckland via Dubai and Melbourne arriving 48 hours later.  I spent a couple of jetlagged days taking in a some of Auckland before flying an hour south to Palmerston North.  I had booked a week in an Air BnB to get orientated and search for a flatshare.  I was very lucky that my manager got in contact with me before I started work and my new colleagues went above and beyond to welcome me to my new city.  One couple even had me to stay for a week until I moved into my flatshare. It made such a difference to have made some new friends almost from the very beginning.  I started work a week after arriving, bought a car and moved into my new home so I feel like a lot has happened in just a few weeks.  I've finished my induction at work and am now focusing on getting more involved in projects at work and finding local groups to socialise with.
It was far easier to emigrate than anticipated.  I was lucky to fall on my feet with finding ACCENT Health Recruitment.  One weekend in March 2017 I'd done a Google search for recruiters in NZ and come across the ACCENT website.  It is a very professional website and the reviews by previous candidates were overwhelmingly positive.  With a glass of wine in hand I decided to bite the bullet, sent an email off and got a very swift reply.  Thus started my correspondence with Prudence the CEO.  She asked me about where I'd like to live and what jobs I was looking for.  She explained that my niche profession of radiotherapy was a little more difficult to find jobs in at that current time but that she would keep an eye open and in the meantime pointed me in the right direction to get registered to practice with the relevant professional body.  She kept in contact over the next couple of months that it took to collect the evidence for registration and contacted my referees so she had all the paperwork on hand for when a job appeared. Sooner than either of us expected in May a temporary job popped up at Palmerston North Hospital.  With my permission she put me forward as a candidate and within a few days I was sat in front of my computer having my first Skype interview.  Prudence made this much easier by giving me some one on one interview coaching over Skype and we did a practice interview which made the real one much less daunting.
It took a couple of weeks to hear than I had got the job.  The main issue at that point was that I was still not registered to practice in NZ due to differences in my qualification and job role in the UK.  My NZ manager acted as an advocate so that I would have a condition on my registration only to work in certain areas.  Finally in early July I was able to give my 6 weeks notice, book my flight and start my visa application.  My work start date was mid-Sept!
From initially emailing ACCENT in March to starting my new job was exactly 6 months.  This was much faster than I anticipated!
The most stressful part of emigrating was waiting to hear that my professional registration was confirmed as I had a very short time frame to work my notice and fly to NZ and start work. I also ended up in bed with a bad virus just before I flew, which was unlucky and probably due to rushing round the country saying goodbye to friends and family.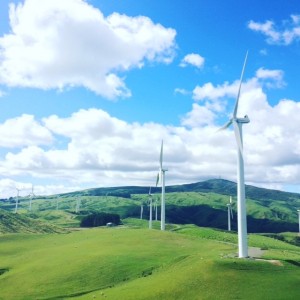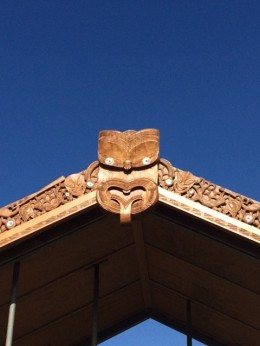 The main differences here in NZ compared to my life in the UK: It's far easier to sort things here eg bank account, insurance etc – I can speak to a real person and not be on hold for ages.  It's the shortest commute I've ever had as well! I was continually working late in the NHS and working long days but so far here I'm being shooed out of the door at 5pm which is wonderful.
A typical week looks like this: My working day is 8am-5pm with a 30min morning tea break and an hour lunch.  My commute door to door is usually about 15 mins.  After work I have gym classes, yoga or might get out for a walk in the local hills if the weather is good.  That or some shopping or after work drinks or food.
What I miss most about the UK are my family and friends of course.  Maybe also my greatly reduced risk of being burnt to a crisp within a few minutes! Oh and cheap fresh fruit and veg – food is very expensive out here for a veggie who like to cook fresh from scratch.
What's your advice for other British people wanting to move to New Zealand?
The main one is obvious really - research the area you are going to be living thoroughly and if you can establish any contacts there before arriving do so! You will feel so much more part of things and get the insider knowledge. Oh and lack of central heating in the majority of houses here was a bit of a shock!  Bring layers and plan to buy hot water bottles and electric blankets.