My name is Margo and I'm a midwife. I came to NZ in March, I'm from Italy but I was living in Ireland before moving here. The process to come to NZ took me a good 6 months. The easiest part was the actual move - I felt very much supported while booking flights and physically moving. The toughest part was definitely getting all the documents for my registration ready. I love NZ. I felt very welcomed by everybody since the first moment I got here. It's a very young country and people are friendly and easy going. I work on shifts so I get a lot of spare time to travel around. NZ is one of the most amazing places in the world. My advice if you want to come to NZ is don't give up, get those documents and paperwork done, you will get through!
NZ is absolutely amazing. I live in Auckland, gorgeous city, and my favorite thing about living here is that it takes only a half an hour drive to be on a stunning beach on the west coast or be in the middle of nowhere ready for a hike, away from the busy city.
I love how easy it is to organize and improvise a day trip! A while ago I went to Waiheke Island, only 30 mins ferry from Auckland city - an absolute beautiful place, I'm already planning to go back there for my birthday.
In regards to my job, NZ midwives are much more independent compared to how midwifery is in Europe. I feel like I have many more responsibilities and duties - it was a bit overwhelming at the start but I felt well supported by my managers ad colleagues at work.  Left more responsibilities aside, babies are born in the same way everywhere in the world - so it's quite easy to fit in, especially if you have some experience.
Overall, I'm very happy about my move. I came here mainly because I wanted a change in my lifestyle - and what I got is better than what I had ever imagined. As I said, work is pretty much the same, with some adjustments in responsibilities and salary, but my lifestyle has had such an improvement since I moved here. I spend most of my free time in nature, I'm out for a hike at least once a week, I get to go to the beach whenever I want, and also restaurants and cafes are amazing. I'd make this choice again and again!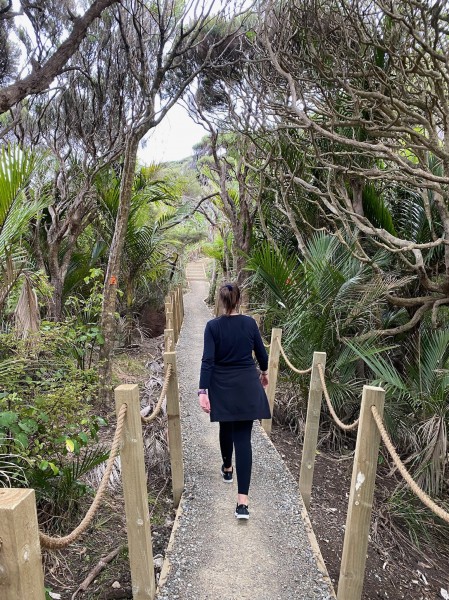 The Accent team has helped me so much - I don't know if I would have made it without them. Hayley helped me to prepare for my interview, she gave me tips about local culture, reassurances and listened to all my doubts. Also, she was always there to reassure me throughout the process when I needed it the most and thought things weren't going to happen!