Hi my name is Michelle, I am a Paediatric Nurse from England.  I am originally from NZ but had been away for 13 years, I came back to live in NZ in September 2016, everyone is still really friendly and NZ is still as beautiful as I remember.
The process to come to NZ took me 12 months. The easiest part of the process was working with Accent, and the most challenging part of the process was getting my NZ Nursing Registration.
The best parts of NZ are the weather, sightseeing, being close to a beach (10-15 minutes). NZ is more relaxed and a balanced way of life.
What I miss the most is friends, being able to travel so easily to other countries, certain shops, the history of Europe and the beautiful buildings.
My advice if you are planning to come to NZ is to plan, read about NZ, the way of life, work and housing.  Also – use Accent Health Recruitment! Merryl (my recruitment consultant) was amazing, she really helped me through the whole process!
Questions about your new workplace: 
Are there any major differences between your current role in NZ and your previous role in England? 
Nursing is pretty similar between the two countries.  However I have found certain things are behind (certain things just coming in I've been doing in the UK for the last couple of years), they are more relaxed in NZ and there seems to be a better work/life balance.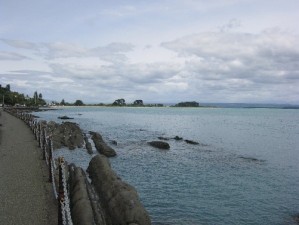 Are there any similarities that have helped you orientate/transition easily?
My experience of working in Paedatrics has helped.  Being open to learning new ways of doing things.  And I have moved back to Wellington so I know the area which has also helped me.