My Name is Misty. I am a hospice nurse. I came to NZ in January 2023 from the USA. The process to come to NZ took me 6 months. The easiest part of the process was getting the job in hospice. The most challenging part of the process was waiting through the paperwork process to get my nursing license in New Zealand. You send the things in, then you wait to hear back, then you send more things in, and then you have to wait to hear back again. You'll learn patience really quick.

My recruiter was Prudence, and she was phenomenal. I asked her to help me find a nursing job in hospice which is my passion, and she was able to do that. She also helped my husband through the process of getting a nursing license and job since he hadn't worked as a nurse in about six years. He had to go through a special program which she helped us navigate into. She also helped us with any questions we had about immigrating here beyond just nursing jobs.

I definitely feel less stressed here in New Zealand. There's a great work life balance that I feel I was missing. Everything seems so easy-going here, everyone is extremely friendly.

We are living in Wellington. Wellington has a lot of opportunities for fun things to do yet it feels like a small town at the same time. I think family is what I miss most but we are able to call texts and video chat often. It does help that my husband and two sons were able to come here with me.

We hope to visit all parts of New Zealand eventually. Our first stop will be Rotorua and Hobbiton.

My advice if you are planning to come to NZ is just do it don't hesitate. It was a scary experience at the beginning, moving to a whole different country but now that I'm here it's been wonderful and I'm glad I took that first step.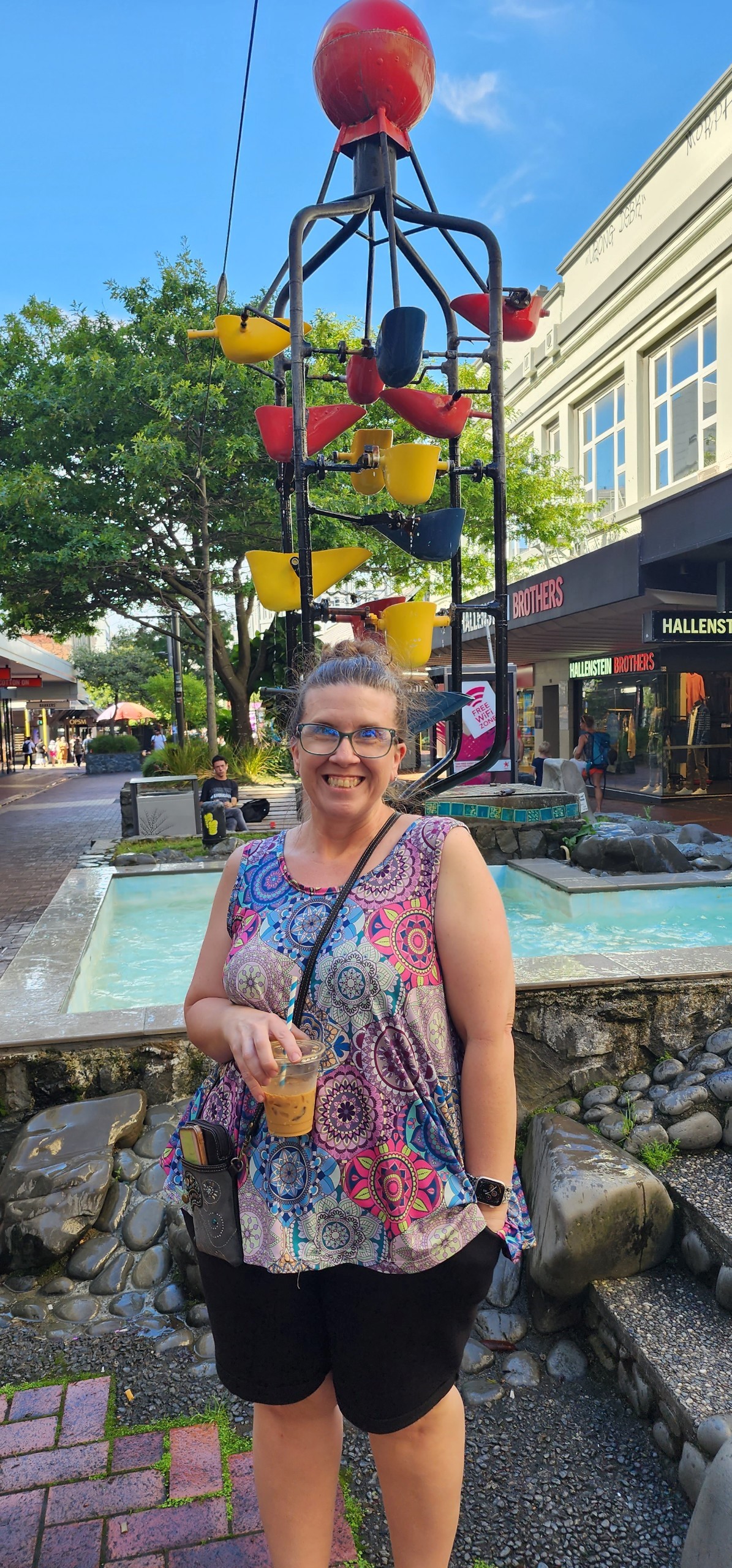 The work/life balance made a difference to my life because I definitely feel less stressed here both at my job and in life. I am used to having to take medication to help me sleep at night, now no longer have to do that.

Hospice in both the United States and New Zealand are the same. It's all about what can we do for patients and their families at the end of life. How can we make them comfortable? How can we help them with what matters most to them at this time.

There are very many differences mostly just medication names. New Zealand has some medicines that we didn't have in the US, and they don't have some medicines that we did have in the US. I feel there's less rules and regulations here about hospice than in the United States, which is great, because we are able to truly care for people. The nurse to patient ratio is lower here which allows me again to really truly care for patients in a way that they need, which may be as much emotional and mental as physical.

I felt like part of the team very early on. All the staff are very caring for not just their patients but for each other, it didn't take me long to feel like I have been working here forever.

Misty