My name is Naomi a Registered Nurse from South Africa and came over in April of 2021.
The process to come to NZ took me 1 year and 8 month. The easiest part of the process was working with Access recruitment to get placed in a position. The most challenging part of the process was getting my qualifications verified by the NZNC due to delays from my nursing school in South Africa and getting a space in MIQ.
My first impressions of NZ were no masks, feeling of safety and freedom, and how beautiful. The best parts of NZ are still exploring, but the vast rolling hills and countryside are breathtaking. What I miss the most is my family.  My advice if you are planning to come to NZ is don't give up even when it seems impossible, take the help offered, it is genuine and you will be happy, it's an amazing place to live.
I would like to shout out to Kristin at Accent, she has been outstanding, going beyond the call of duty.  She encouraged me in the hard times, she advised me in the impossible times, she answered me outside of work hours and up to today she still regularly emails to check in on me.  During the interview stage she phoned me before to prepare me and after to encourage me.  I simply would not be here without Accent Health and Kristin.
We made our decision to come to New Zealand in 2019, we were fortunate to have come into an early inheritance and we could buy a home, start a business or emigrate.  We decided on the latter after much soul searching and prayer.  It was scary and daunting to find the exact place to start, we joined facebook groups and searched the internet and set down a game plan.  I did the english test first and then set about getting my qualifications verified by the NZNC and the mountainous task of getting our certificates and passports from the SA Home Affairs, a venture that would cost us a large part of the savings we had.  During this time ACCENT emailed me and asked if I would consider being placed by them, an offer that I immediately agreed to.  I joined a webinar with New Zealand Shores and ACCENT where the process was laid out clearly.  During this time COVID hit and ACCENT assured me that a critical purpose visa would be made available to me and my family if we proceeded.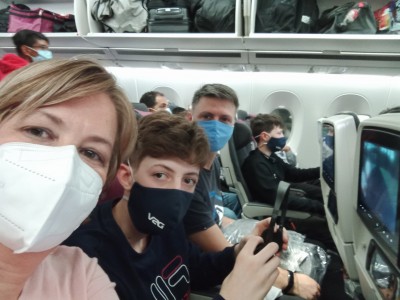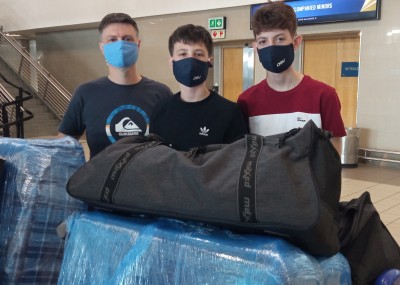 The NZNC then came back to say I would need to come to NZ to do a CAP course, a venture that I could not possibly afford, as I would have to take 4 months unpaid leave, travel without my family, and bear the cost of accommodation, transport and food, only to return to SA to await the outcome before traveling back with my family to NZ.  At this point I thought my NZ dreams were over, but once again Kristin encouraged me to appeal to the NZNC on the basis of my experience, which I did and was granted an exemption.  We resigned from our jobs at the end of December 2020 I was due to start in Interventional Radiology at the Waikato DHB in Hamilton in NZ on the 15 February 2021, we were hoping to leave by the end of January 2021 but due to MIQ space shortage we were delayed a further 3 months, Kristin was in constant contact with the DHB and they were prepared to hold the post open for me till April. We have settled in a delightful home in Cambridge which is 25km from Hamilton.  My husband is working for Fonterra, our boys aged 12 and 14 have settled well at the local school and are cycling to school, they are enjoying the freedom of popping into the shop after school to buy sweets and meeting their friends for Pizza.  The people of NZ are friendly and helpful.  I have settled easily into my work space and have felt accepted and appreciated.
Thank you for being there for us, helping us to achieve this dream, we are forever in your debt.