Hi, I'm Rachel – a Theatre Nurse (orthopaedics) - my husband and I arrived in Auckland on January 14th 2017 after a 24 hour flight from the south coast of England.
I had been thinking about New Zealand for a while and it was while my husband and I were over in NZ travelling in Feb and March last year that we decided it was something we definitely wanted to do!
When we returned to the UK we got on with the house renovations that we had been putting off and I started to gather all of my paperwork for the nursing council registration around April. After sitting my English (IELTS) exam my nursing council registration was submitted early May. Our house went on the market at the end of June and we accepted an offer just 3 days later!! We moved out in mid August after completing the sale and then it was back to my parents for a few months.
At the very end of September my nursing registration came through so I was finally able to start applying for jobs. I was interviewed for the job I am now in in mid October (the second job interview I had) and offered the job at the end of the interview! :)
After getting my contract I was able to apply for my work visa - my visa took just 8 days to be approved. I handed in my 8 weeks notice at work which meant I finished just before Christmas. Our flights were booked as soon as our visas were approved.  We had decided on one last family Christmas at home and then flew out of London on the 12th of January after a drive to the airport in the snow!  We were very happy to see the sun was out when we arrived in New Zealand.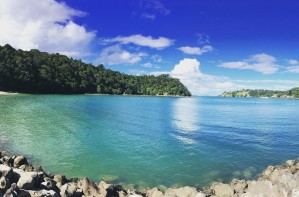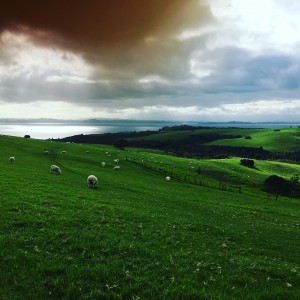 The easiest part of the process was finding a job. Kristin was great at letting me know if any suitable jobs were advertised, helping me with the application and providing me with invaluable interview preparation. Thanks Kristin!
The most challenging part of the process was getting registration from the nursing council. There is a lot of paperwork that needs to be collected and it has to be in the exact format that they ask for, also nothing can be sent via email so it takes a week for anything to get to them.
My first impressions of NZ were how friendly and welcoming everyone is and how beautiful the country is. We love to get out and explore the various regional parks or the amazing beaches around our local area to the north of Auckland.
Nursing in New Zealand is very similar to the UK, although here I work in a private hospital rather than the public sector so get every weekend off to get out and explore what this amazing country has to offer!
What I miss the most is being able to speak to my friends and family all the time but FaceTime certainly makes it easier.
My advice if you are planning to come to NZ is: Do it! Stop being afraid of what could go wrong and start being excited about what could go right!