My Name is Rebecca, and I am a Nurse, I came to NZ in July 2022 from the UK.

The process to come to NZ took me about 18 months but unfortunately COVID played a factor in that time frame. The easiest part of the process was having the support of Kristen and others at accent who were so helpful and always at the end of the phone or email for my questions

The most challenging part of the process was CQFNS, please allow a lot of time for this part of the process. Their offices are in America, and you must post a lot of information to them to register your qualifications. It does take a long time for them to process this, but be patient and don't be disheartened.

Thank you, Kristen, for all your help with my recruitment process, despite the time differences she was always ready to answer my questions whether that was via email, telephone, or WhatsApp. She arranged my job interviews and sent my CV out to prospective employers. Incredibly patient and supportive during times where I felt like giving up because it is honestly not a fast process and can be incredibly daunting to be begin with.

My first impressions of NZ were that it was Beautiful! The scenery is absolutely stunning it's very different to the UK - more so than I imagined so be prepared for the culture shock. Everyone has been so friendly; I've had a colleague let me borrow a car and surplus crockery donations and dinner invitations and been made to feel very welcome as a whole.

I like that you can drive for ages and not hit another town, it feels very spacious, you're never far from the sea. They love fish and chips, pies, roast dinner, and Christmas!

They are big on camping and hiking - they have beautiful rivers and nature trails for miles and miles that you can immerse yourself into when you're not working. And heaps of activities for the young ones you may be bringing with you.

I live in Wellington; it is an awesome city - so full of life and culture. Quirky restaurants and cafes, graffiti, and a beautiful harbour. It really is windy though so don't bring your umbrella! There are loads of stunning viewpoints you can hike or drive to around the city to overlook the whole city and harbour and for miles around too. The public transport is amazing and so cheap as well if you don't have a car straight away.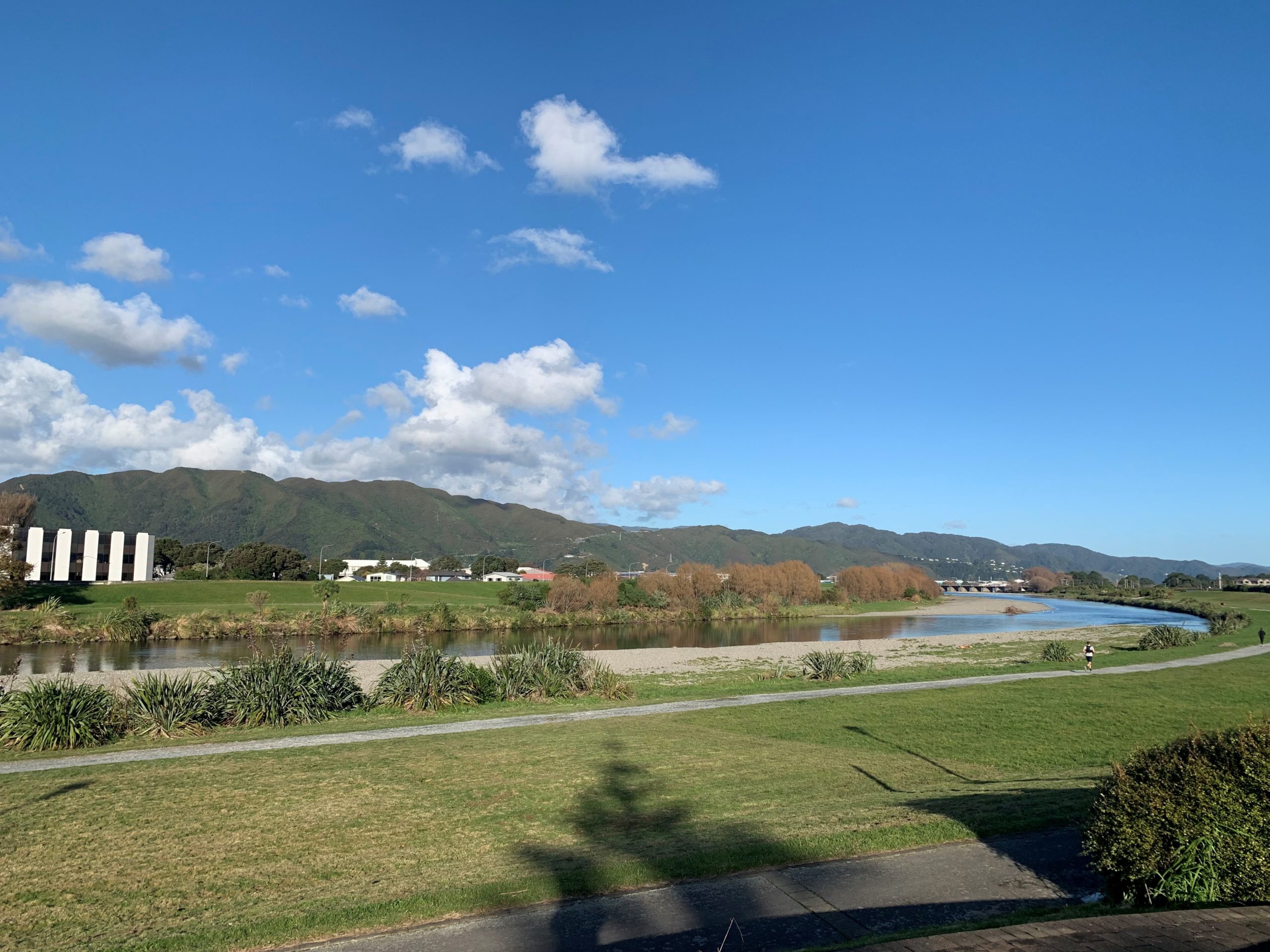 I miss my friends definitely that is the hardest part, and you really don't think it's going to be so tough, but the time difference makes it very difficult to call people. You need set a time like Saturday night at 10pm and stick to it because otherwise you will be going to bed when your friends and family are getting up and you will miss each other if you're not planning times to communicate.

I miss how cheap salad is - lettuce atm is $6! But I'm told this will get better and it's just the wrong season. Lots of things are expensive to be imported here, forget about your European cars, and get something Japanese because to import the parts can be more expensive than the car. I miss English marmite! NZ version is just not the same haha but overall if you take your time and shop sensibly you will find that you can keep your shopping budget pretty much the same as back home.

I am planning a road trip down South for January they have one of the hottest natural springs in the world in Lake Tekapo and there are less than 2 million people in the whole of the South Island! Perfect if you love nature and camping like me. I will also be travelling north to auk land when I have more time as I've heard the beaches up there are fabulous. If you like sandy beaches, then definitely research where you want to live to incorporate that into your plans.

My advice if you are planning to come to NZ is to take your time and be patient. it took a good 18 months for me to get here and whilst it was frustrating at times it gives you time to really be sure about why you are doing this and weigh up the good and bad. Be prepared for the homesickness and try to join clubs, hobbies, gyms, social activities you're interested in so you can build up a network outside of work. Sometimes we love our colleagues but other times we want good friends we can meet up with separately to our work life you know.

Apply for your bank account from overseas, they can send you out a bank card to your overseas address and you can then activate it once you get here. The same goes for your tax number (IRD number) apply for it early from overseas if you like to be prepared.

The work/life balance has made a difference to my life because I finish work at 3pm on early shifts (which is what I try to do the most of). I generally only request early shifts and it means I'm back at home just after my daughter gets in from school (she's 12) and we have time to have dinner together and watch movies together or go swimming together and honestly, it's made such a difference having that time. Before at home I was working 13-hour shifts and wouldn't get back until 9pm. It's not for everyone - some people prefer less days and longer hours but for me when it comes to time with my daughter it's been so much nicer.

Rebecca