Hi, my name is Sheila and I am a Physiotherapist from Ireland. I arrived in Wellington, New Zealand in January 2020 – just in time to get settled before the COVID19 lockdown commenced! I've spent the lockdown period working in contact tracing for the government, perfecting my baking skills and trying to improve my 5km running time!
The process to come to NZ took me approximately 9 months. The most challenging part of the process was completing the physiotherapy registration. I found it took longer than I anticipated to collate all the required documents. However, once all this is received by the registration board the next stage only took a few weeks. Finding somewhere to live was also difficult as we arrived in Wellington when the university year was commencing hence bigger demand for flats.
The easiest part of the process was booking my flights! Thanks to Kristen at ACCENT, finding a job went much smoother and quicker than I expected. NZ is such a beautiful country and the people are so friendly. The best parts of NZ are being able to explore the gorgeous beaches and mountains that are on your doorstep. And the coffee. I definitely do find it challenging being so far away from my family and friends.
Prior to moving to New Zealand I had been working in a public hospital in Ireland. When I made the move I decided to try out working in a private practice. The biggest difference is that ACC plays a huge role in allowing people to access affordable physiotherapy in New Zealand – this was a new concept for me. My employer was really good in explaining how ACC works and ensured I was supported when learning about ACC processes. The other major difference was not having paper notes – everything is accessible digitally in my new role. I now have the ability to refer patients for x-rays and ultrasounds if needed, which is a big advantage in providing timely and safe interventions. Clinically, I play the same role; the conditions are generally similar and most patients speak English.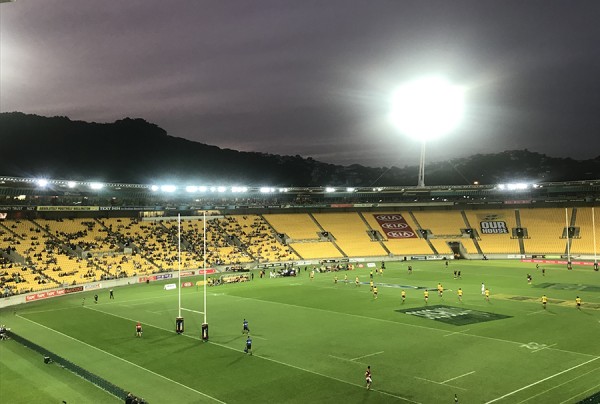 My advice if you are planning to come to NZ is: be as organised as you can – plan your finances as it can be expensive to get set up initially. Get your registration completed before doing anything else. Do your research as to where you would like to settle, what visa you require and where to look for accommodation.
I am so delighted that I made the decision to move to Wellington. New Zealand is a beautiful country, perfect for outdoor activities and the people have been so friendly. Being based in Wellington makes accessing both the North and South islands really easy (pre COVID 19). I only wish I arrived sooner!