Bonjour, my name is Stephanie Campbell.  I am a Registered Nurse and I came to NZ from UK/France in July 2016.
The whole process to come to NZ took me approximately 5 months.  The easiest part of the process was that I was lucky I had my Australian Nursing registration so my NZ registration took only 4 weeks. I also found a job very quickly.
The most challenging part of the process was the visa issues with my partner, not knowing if he could come over as well. Also arranging for our dog to come over took a lot of work.
My first impressions of NZ (Wellington) was how beautiful but windy it was! The people were very friendly and accommodating.
The best parts of NZ are all the national parks, and the ruggedness of the beaches here. Much of NZ outdoors is dog friendly with dog parks and dog friendly beaches.  I have also come to love L&P (a drink famous in NZ) and Whittakers chocolate.
What I miss the most is Yorkshire tea (although it can be bought it is expensive), small things that don't really make much difference such as my favourite toiletries, snacks and French cheese. I especially miss family and friends but facetime does makes things easier.
I did find it difficult renting a house with my dog. New Zealand can be more expensive for things such as books, furniture and cars. BUT food is not as expensive as people made out to me. Eating in season, going to markets and looking for farmers markets can get some real bargains, plus the produce is good here as it's mostly home grown.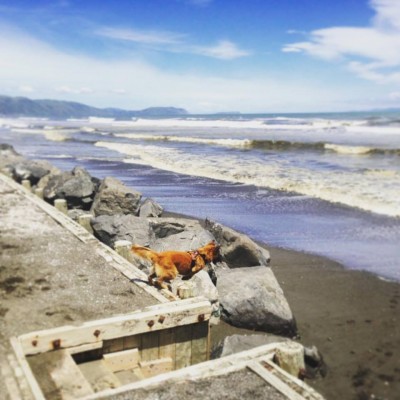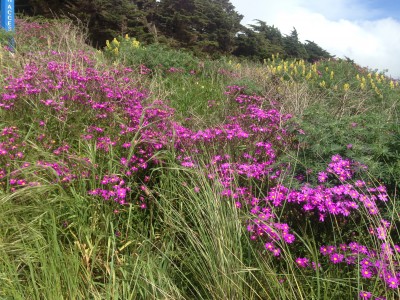 My advice if you are planning to come to NZ is to just do it! There will be difficulties and the grass is not greener, it's a different shade. But I can see a nice future here for any potential children I may have that I can not see in UK/France. The scenery is unbelievable and breathtaking and I've only explored Wellington!
New workplace:
I've gone from acute to rehab where we have more long term patients so I get to know the patients more and can see the changes.
I come from a neuro back ground into traumatic brain injury so it has been an easy transition.
Overall it practicing here is very similar to the UK and Australia.