My name is Theresa. I am a Registered Nurse. In July I came to NZ from the United States. The process to come to NZ took me about 18 months. The easiest part of the process was interviewing and securing a job.

The most challenging part of the process was getting qualified through CGFNS (Commission on Graduates of Foreign Nursing Schools), the bureau which certifies nursing credentials. There were significant delays due to Covid protocols. I had to make regular calls to my alma mater universities to prompt them to submit the documentation and prompt CGFNS to review the documents.

My recruiter was Hayley with whom I truly enjoyed working. She and Prudence are fantastic, responsive, and provided valuable insight on the locales I was most interested in. I always felt that I was in good hands, I asked many questions and received trusted advice.

My first impressions of NZ were that the people are genuine and friendly. The best parts of New Zealand are the people, as they are friendly and open to others. There is a collective mindset where everyone deserves a "fair go" which can be quite different from the States. The pace of life is slower and work-life balance is prioritized. It's a change of mindset from US culture.

Even though I'm in a moderate sized city, it retains a small-town connectedness where people look out for and care about others. I moved to a vibrant city which I sought out for its history, art, architecture, and immigrant population. It's refreshing to live in a country that is connected to the landscape, environment and to each other, as NZ is. I am enjoying the picturesque landscape and learning about Pasifika cultures.

In the first 5 months I have seen the Fiordlands, Christchurch, Queenstown, Wanaka, Moeraki and Oamaru, Kiwi birds and penguins. I plan to visit more tourist sites, see more wildlife, and enjoy the natural beauty. And the Central Otago wine region is high on my list, too.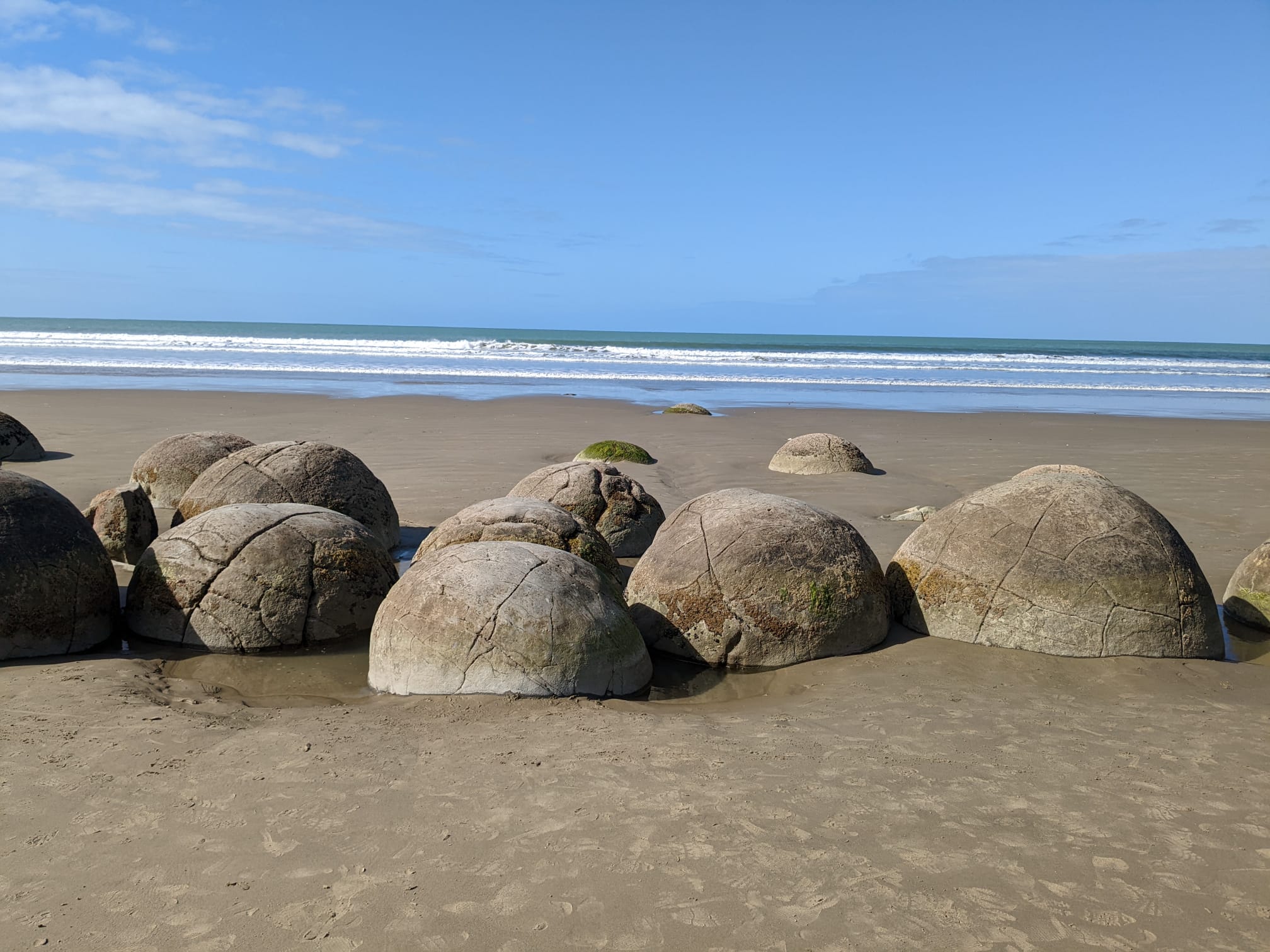 I miss my family and being able to pop in to visit them or meet them for an impromptu dinner gathering. I compensate by having frequent video calls and more text chats.

My advice if you are planning to come to NZ is to make sure you get started earlier rather than later! Start researching and asking questions. The document processing takes a little longer than expected and when that falls into place the pathway will open quickly. If you are thinking about moving, thin out your material possessions early on and travel light.

Time is a gift. The work/life balance has nurtured my appreciation for my relationships, my self-care and has renewed my passion to my profession. I appreciate being in this health system which I see as a mixture of private and public care. I feel as if I'm not only living here, but also contributing to the community.

Thank you to Hayley and the team at Accent who unlocked access to a great job and a life changing move across the globe. Hayley and Prudence connected me with other medical professionals so that I would have a support system during transition. They were especially helpful with paring down living locations and potential workplaces and were in frequent contact through every step of the process. It is because of your expertise, network, and insight that I am able to soar toward my goals.

Theresa