Hey there – I'm Tracey – a Registered Nurse from the United States.  I arrived in NZ in October 2017 and I have settled in Auckland.
The process to come to NZ took me about 8 months, The most challenging part of the process was applying for my NZ Nursing license.
But the easiest part of the process was getting the job with the help of ACCENT. Kristin was awesome to work with. Right from the beginning when I had yet to take the IELTS (English test) to applying for my NZ nursing license and through the job search and interviewing process. She was so supportive and knowledgeable. An absolute pleasure to work with!
My first impressions of NZ were how beautiful it really is!  Auckland reminds me of the two cities, Seattle and San Francisco.
The best parts of NZ are the beaches and mountains. Also, the ability to travel around the country on really inexpensive flights.
What I miss the most is of course my family.
My advice if you are planning to come to NZ is to start the process early!
Questions about your new workplace: 
Are there any major differences between your current role in NZ and your previous role in the US?   
There are many differences in the hospital policies as well as the practices of Physicians. Patient care is managed differently and in some instances not as aggressively as in the US. All documentation in my unit is still on paper compared to electronic records. It feels a bit "old school". Also, the amount of medications approved in NZ are fewer than in the US.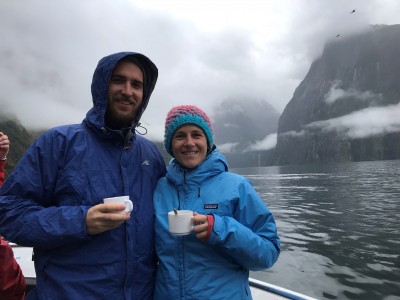 Are there any similarities that have helped you orientate/transition easily?  
Much of the equipment is the same which is a huge help when troubleshooting.
Is there anything specifically done differently in NZ that has interested you and the way you practice your profession?
It has been incredible to work with families and patients of different ethnicities. I have had the pleasure of working with Maori, Pacific Islanders as well as Asian families. Being able to support these families when they come together for their loved ones who are sick has helped me learn and appreciate these cultures as well as embrace their traditions. It has certainly been an eye opening experience!