My Name is Wesley, I am a Gastroenterologist. I came to NZ in February from the USA. The process to come to NZ took me probably close to a year. The easiest part of the process was - Hmmmm… ummmm… the decision to actually move to New Zealand. The most challenging part of the process was obtaining my medical license (VOC3 provisional license) and the process around moving our dog.

Prudence was our recruiter, and we absolutely would not be here without her! She was amazing every step of the way and kept us sane! She is truly an expert in every step and was able to help move us along, from licensing, to finding a job, deciding where to live, and even the basics such as banking, insurance and buying cars. She even was able to get the green list straight to residency expanded, paving the way for me and many others to move to New Zealand with reassurance we can stay! And she was even instrumental in introducing us to new friends in New Zealand!!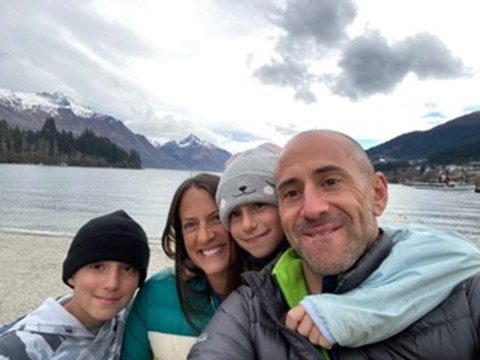 My first impressions of New Zealand were that New Zealand is a beautiful country with amazingly nice people! We loved how welcomed we felt from the beginning and especially how welcomed our children were.

I specifically like that I felt at home immediately. Everybody is so kind, welcoming, and helpful! I think the best parts of NZ are the relaxed pace of life, amazing food (other than a profound lack of Mexican food), and the people.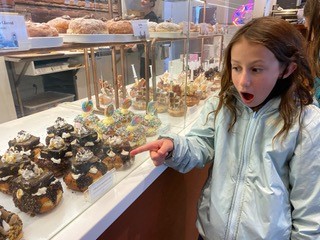 I live in Havelock North which has a very strong sense of community, great hikes close by and beautiful beaches. It is great to have access to such fantastic fresh food and amazing wine.

I miss my friends and family back in Colorado, watching US sports (go Broncos, Nuggets and Avalanche!), and my Muay Thai gym. To help support what I miss we were able to use Google Voice so that our US phone numbers still work for those in the US. Between Google Voice, WhatsApp, and Messenger, it has been easy to keep in touch with my friends and family. I'm still trying to figure out how to watch my US sports teams and find a Muay Thai gym, but I'm sure I will…

I plan to visit everywhere… we hope to purchase a motorhome soon so that we can easily travel with our dog Leo. And will need to make our way to Queenstown soon to get some skiing in this season!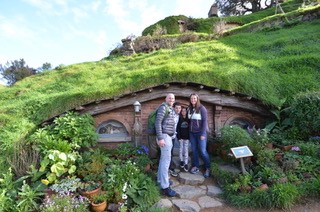 The work/life balance is better because I have so much more time with my family and enjoy my time off. I can finally start some of those hobbies I've been dreaming of for years!

The major differences between my current role in NZ and my previous role in Boulder, Colorado is that the pace is much slower, which is definitely taking some time to get used to… I am actually given dedicated time to do the administrative and non-patient facing clinical work, which is refreshing. Overall the work is similar, it's just the processes that are quite different…

My advice if you are planning to come to NZ is to start early, get on board with Accent Health Recruitment, and join the New Zealand Ahead group. Talk to everybody you know that has made this move and get practical advice. Visit New Zealand if you haven't – it will reinforce your decision when things get tough. And enjoy the process as best as you can.

Thank you! Prudence was fabulous! Even launched my TV personality career!

Wesley