My Name is Wilson, and I am a registered nurse from the USA. My wife and I made the move to New Zealand in November 2020.
The process to come to NZ took us nine months, with the easiest part of the process being receiving and accepting a job offer. The entire team at Accent answered every question, and I know my wife and I would not have been able to make this move without them!
The most challenging part of the process was waiting due to COVID-19. My wife and I visited New Zealand in 2016. After looking at the timeline of school and work experience, we thought we would be making the move in early 2020. With the pandemic, we were forced to wait a bit longer.
My first impressions of NZ were the same as 2016. It is as beautiful as I remembered. The natural beauty continues to blow my wife and I away. We lived nine hours from the ocean and five hours from any kinds of mountains in the US. Now we are minutes from both the ocean and mountain ranges! We wake up every day grateful to be in such a beautiful place.
The best parts of NZ are the amount of bike paths, walking trails, backcountry hikes, mountain bike parks, and pools accessible to us. It is fun to live somewhere focused on outdoor activities.
What I miss the most is my family. Because of the pandemic, we left home not knowing when we will be able to see them next.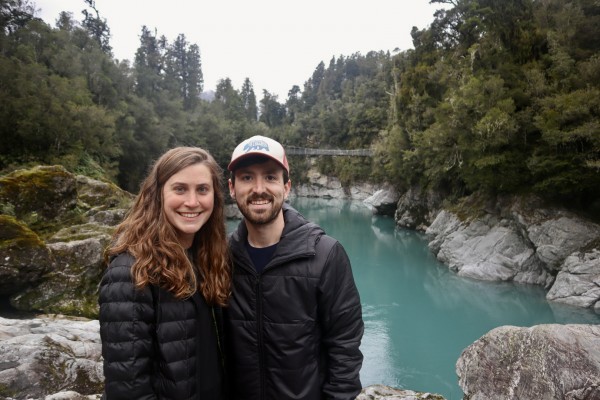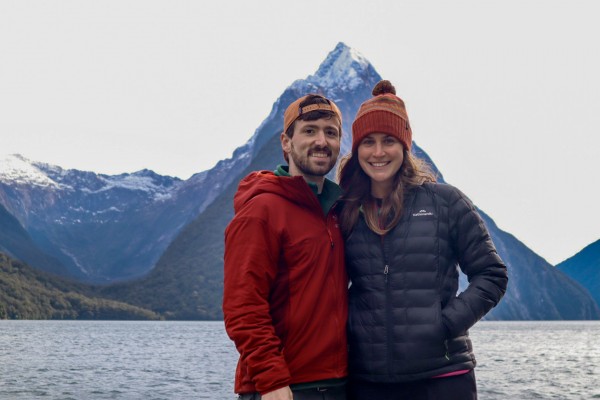 My advice if you are planning to come to NZ is to count the financial cost. The cost of living is more than where we were living in the states. But at the same time, we are able to afford to live on one income in Palmerston North. So where as rent and utilities is more than what we paid back home, we have been able to make it work.
Anything else you would like to say: Hayley at Accent was the key to an easy transition. She helped me through every step of the process, coached me on how to handle a zoom interview, and was always willing to answer every question we had.
Questions about your new workplace:
Are there any major differences between your current role in NZ and your previous role in the USA -
Shorter shifts, a very multicultural staff, and scheduled tea/coffee breaks. Kiwis have a better understanding of taking time away from work to recharge mentally and physically. In addition, certain medications are different, and I have had to relearn medical abbreviations because they are not always the same as what we used in the USA. Also, the DHB I am working at is very reliant on paper charting and pagers, so there are some inefficiencies. But at the same time, we moved here for the relaxed pace of life, and this extends even to work! It has also been a learning curve with Maori, Tongan, Samoan, Fijian, and Pacific cultures. I am constantly having to ask and ask again how to pronounce names. But the people are kind and willing to answer all of my questions.
This move has been our dream for years, and I can confidently say it is the best thing my wife and I have done in our lives.